Ethereum News
Ethereum (ETH) Marks Tremendous Drop Over the Last 30 Days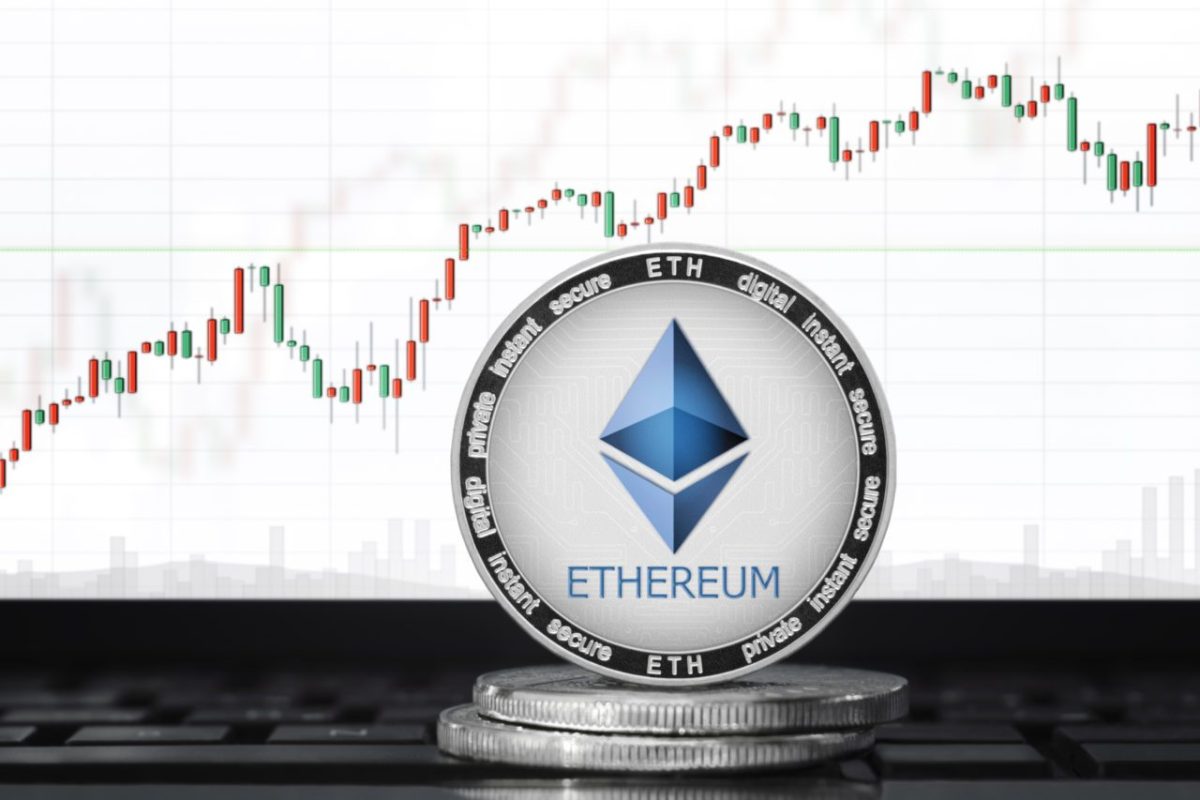 Ethereum is under heavy market pressure from the past few days. The price is falling tremendously and is likely to touch a new low. The market influencer, Bitcoin is dealing at quarterly low $6,800. The fall in the price of the coins is quite disappointing. However, ETH is a high potential coin. The currency could be seen coming out of the crash soon. The traders need to remain patient till then.
Ethereum Price Analysis
ETH coin was spotted at $195.61 on October 26, 2019. The price dropped to $174.95 by 10% but improved later and touched $193 by 8.36%. Further, the Ethereum price reflected a slight fall and touched $183.13 by 5.13%. The price of the coin remained locked at the same level for some time. There was another escalation that took the ETH price to $193.60. The currency started falling thereafter. The coin touched $184.56 with 4.67% regression. The downtrend took the coin to $175.67 and later to $139.66 by 4.97% and 20.35%, respectively. There was short-lived recovery that was followed by a fall. The price counters changed from $150.99 to $133 by 11.40%.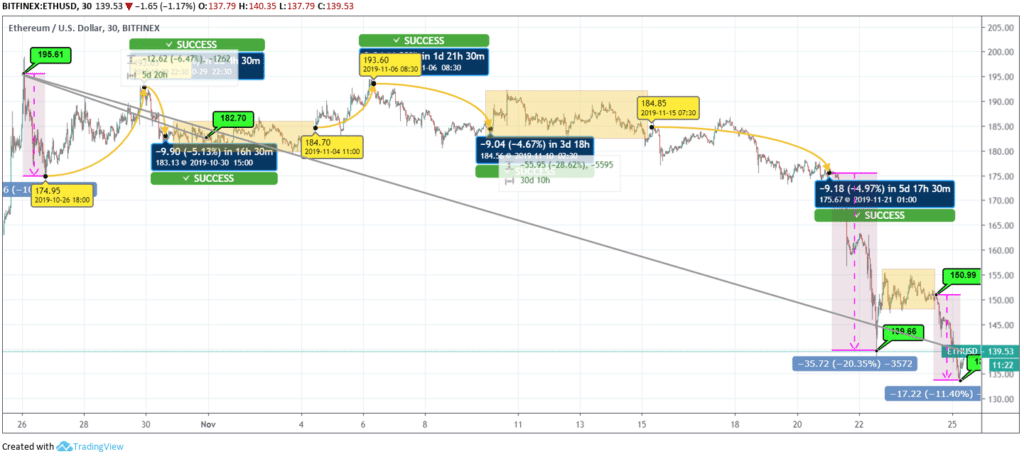 Ethereum has given marvelous results in the past. The same is expected by the coin in the future. We are anticipating that ETH price would climb again and hit astounding highs in the coming days. The investors who have invested in the currency over the past few years must have experienced the same.
For intraday traders, Ethereum is spotted falling below its crucial support at $135.4 and near major support around $127. The coin violated the immediate support level within the first few hours of opening.
The long-term investment is best suited for the Ethereum traders. But, the coin is under extreme pressure, which is not considered as the best time for investment.