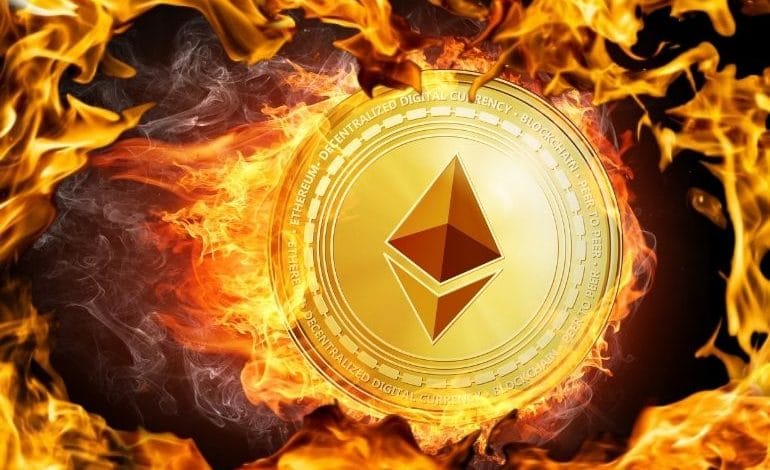 Dune Analytics released a report that Ethereum has burned over 73,784 Ether after the release of the London upgrade. The burnt Ether amounts to a whopping 230 million dollars according to the current exchange rates.
Vitalik Buterin talked about the situation, stating the EIP-1559 was a success, showing confidence in its future. Vitalik also emphasized how EIP-1550 plays a crucial role in the London upgrade's success. 
After the latest change in the ruleset, the Ethereum community is still witnessing massive implications to the market. Currently, the network has noted burning 73,000+ Ether, and every participant is adding to the burn rate. In addition, there are numerous activities on the Ethereum network that operates by burning Ether. 
As per the report, Opensea (NFT marketplace) is currently the biggest burner on the network. The NFT marketplace has burnt over 9,121 Ether till now. Uniswap V2 follows Opensea with 5,365 Ether, and the list continues with Axie Infinity (4,024 Ether), Tether (3,733 Ether), and Uniswap V3 (2,236 Ether.)
Several other apps and projects have also consumed a considerable amount of Ether in the past few days. For example, Metamask has burnt 1.405 Ether, USDC with 1,258 Ether, and 1inch V3 has burnt 991 Ether. Another unknown project has burnt over 1,443 Ether, positioned at sixth place amid the top 100 Ether burners.
Ethereum has been fluctuating between 3,150 dollars to 3,250 dollars in the previous 24 hours. However, the cryptocurrency gained over 56.4% in the previous month, while its yearly growth goes over a whopping 719%.
It is still trading 30% below its all-time high of 4.356 dollars achieved on May 12, 2021. Nevertheless, its market cap reached 373 billion dollars on Sunday, capturing 17.5% of the cryptocurrency industry. Its burn rate keeps changing, but projects constantly burn Ether at an average of 3.76 Ether per minute every hour.