Ethereum News
Ethereum (ETH) Has Made a Decent 33% Gain till Now in 2019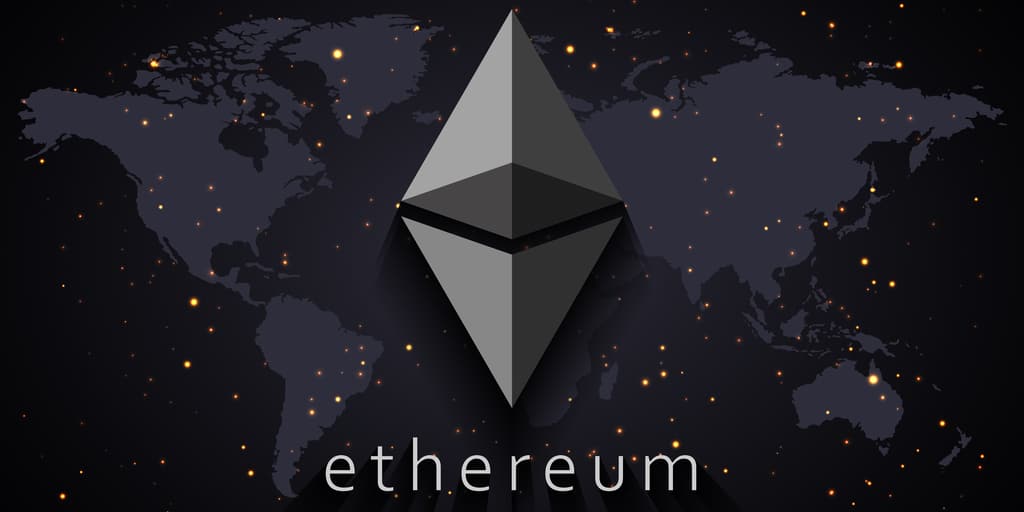 Ethereum retains its crown as one of the few high growth coins of 2019
ETH price is to touch 180 USD soon as resistance is likely at 178 USD
Ethereum has emerged as one of the few coins to have shown growth since the starting of 2019. In the almost 11 months, it has made an overall hike of 33.789%, and its price trend can be divided into three phases of variations.
Ethereum Price Analysis
Ethereum opened the year at 130.66 USD, and the first variation happened by May 16 when it reached 281.77 USD after gaining a whopping 115.65%. The next swing was another increment of value, and this time the 60.20% increment pushed the price of ETH coin to 364.49 USD by June 26. On the same day, it started showing signs of weakness, and over the next 122 days, it lost 56.05% and got placed at 160.67 USD. The current price of Ethereum, however, has been nearing 175 USD.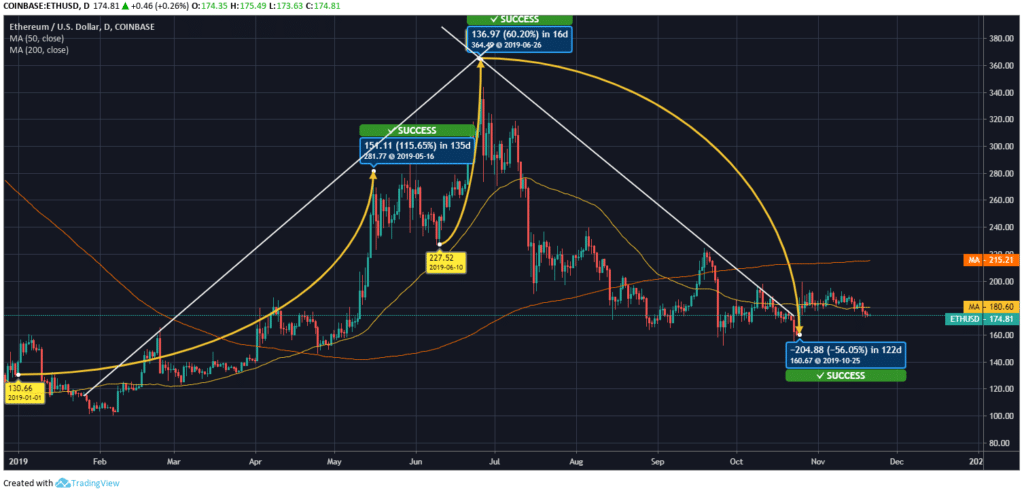 Ethereum's market cap on the first day of 2019 was 14.665 billion USD, and over these almost 11 months, it has increased to 19.094 billion USD. The highest market cap of ETH coin was on June 26 at 35.916 billion USD.
Ethereum's 200 days average stands at 215.21 USD, and it's 50 days average roams around 180.6 USD. The current price of Ethereum at 174.81 USD is 3.20% and 18.77% less than the 50 days average and 20 days average, respectively. ETH coin may find the next stop at 178.03 USD as its next resistance point.
| | |
| --- | --- |
| Ethereum (ETH) | Resistance and Support Levels |
| 1st Resistance | $178.03 |
| 2nd Resistance | $180.36 |
| 3rd Resistance | $181.73 |
| 1st Support | $174.33 |
| 2nd Support | $172.96 |
| 3rd Support | $170.63 |