Ethereum News
VeChain (VET) Price Prediction: Market Sentiments Are Bullish, However, The Coin Fell by a Place in the Chart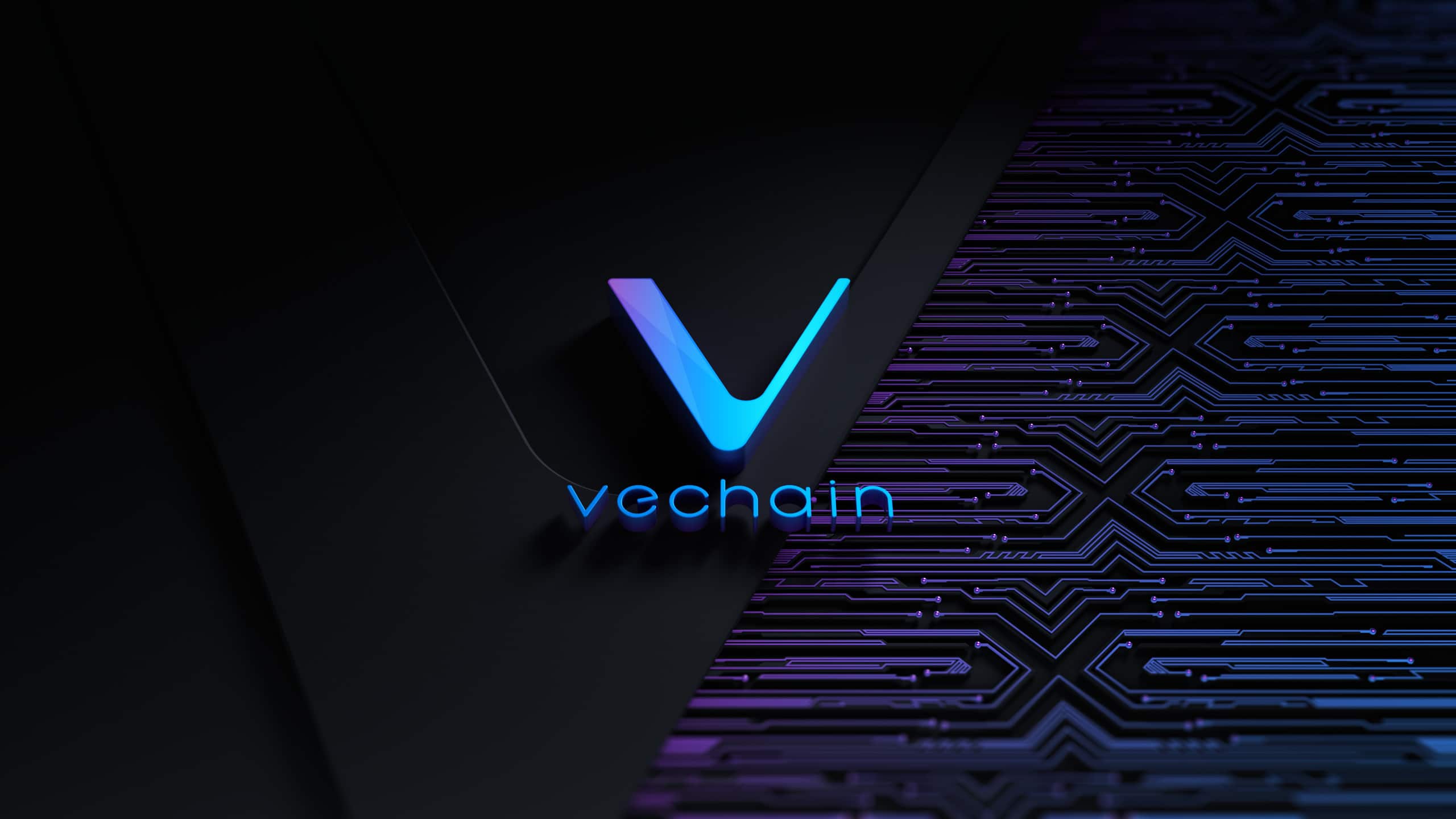 Meta Data: VeChain has shown some strengthening. The long term trend is bullish while the short term is still bearish.
Recently Jur, a legal advisor organisation, joined the VeChain ecosystem. Both organisations share a vision of using blockchain technology in solving real-world problems. And in order to implement those vision, decentralized legal infrastructure is critical to the ecosystem. Earlier, Jur Completed successful funding round with the foundation and signed a strategic cooperation agreement.
Current Statistics (July 18, at UTC 07:50):
VeChain (VET) vs USD was trading around $0.00554821.
Against Bitcoin, the crypto was valued around 0.00000056 BTC per chip.
VeChain (VET) is currently placed at 32nd position in cryptocurrency chart.
Additionally, the market capitalisation of the coin was around 304,149,240 USD.
On top of that, the 24-hour trading volume in the altcoin was 47,241,080 USD.
The number of VeChain chips circulating in the market, at the above mentioned time, was 55,454,734,800 VET.
At the time of writing, the return on investment in VeChain was -63.53%.
Comparison: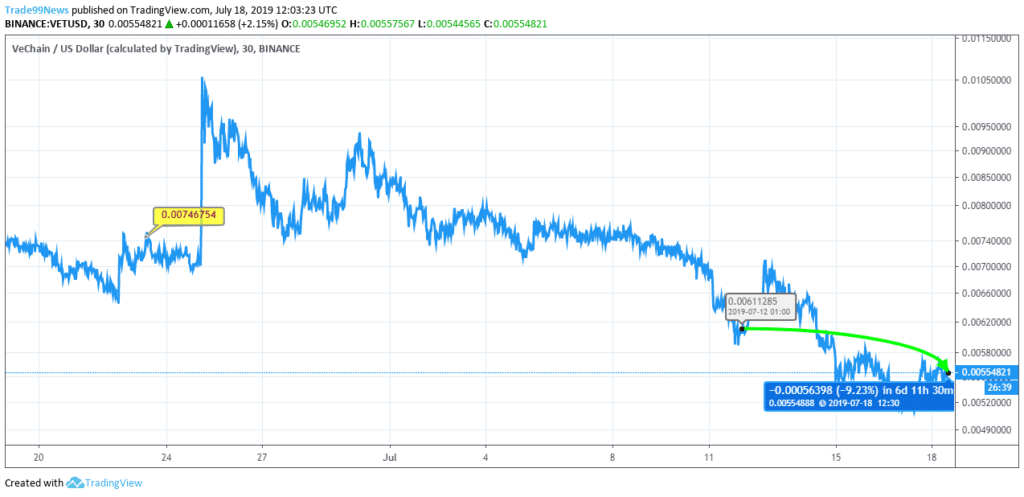 On June 23, VeChain (VET) was trading around 0.00746754 USD. However, today after 25-days, the crypto has gone by a huge margin of about 25.7%. Similarly, in the last 7-days of trading, the digital coin has made a dip of 9.23% from the market price of 0.00611285 USD on July 12. Nevertheless, yesterday was a good trading day for VeChain, where it opened around 0.005189 USD and with a strengthening of 4.98%, it wrapped the day at 0.005448 USD.
Prediction:
According to our in-house analysis, VeChain (VET) will trade around 0.01 USD by the end of 2019. After the weeks of slow down, the coin started to show some movement toward the upper side of the chart. On top of that, the immediate resistance for the coin is at 0.005823 USD and the support level is at 0.00496533 USD.
Conclusion:
The joining of Jur in the VeChain ecosystem is a great feat for the organisation, as it will help the blockchain in sustaining and streamlining the future roadmap. Additionally, the latest bull run in the coin will help in assuring the community regarding the future of the digital coin. As far as trends are concerned, the long term is bullish, however, the short term seems to be a bit unpredictable.